Jillian Paige Cut-A-Thon
Get your hair cut for a cause.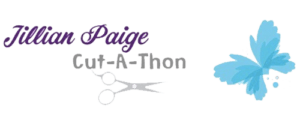 Please join Carlee and Company Salon raise money and collect toys.
In April 2016 a devastating diagnosis turned the lives of the Massey Family upside down. A sweet, loving, beautiful, and full of life little girl was diagnosed with brain cancer. Jillian, with bravery, fought to beat cancer. She is in our hearts and thoughts every day. It is our duty to keep her kindness and smile alive. The Massey Family started the Sassy Massey Smiles Foundation in honor of Jillian.
The goal of the foundation is to bring miles of smiles to the faces of sick children by providing toys to help create a fun and happy experience while at the hospital. Please come and help Carlee and Company Salon raise money and collect toys for the Sassy Massey Foundation.
The Details
We are asking for a donation of $10 for a clipper cut or head shaved, $25 for hair donation and all other haircuts, and a toy donation for any children's haircut. All haircuts will be done on dry hair. If you would like to donate your hair, there will be instruction forms available.
Clipper Cuts: $10
Hair Donations: $25
Children's Haircut: Bring a toy to donate
All Other Haircuts: $25
Carlee and Company Salon
2851 South Pike Ave
Allentown, PA 18103