Sassy Massey Toy Drive
Donate a toy (or 10).
In September of 2016, the Sassy Massey Toy Drive was started with 2 goals in mind.
To spread awareness that only 4% of all government funding goes toward pediatric cancer research. This number is tragically low and we want to spread awareness, to create a much needed change.
Share Jillian's infectious smile! What makes every kid smile, you ask? Toys, of course! The drive started with a modest goal of 50-100 toys, but with generous gifts from people like you, we far exceeded that goal and delivered thousands of toys and gift cards creating miles of smiles.
Our goal to create awareness and bring smiles to the faces of these tiny heroes will never change. What can, is the amount of children we can touch, and that starts with the kindness of strangers and the generosity of people like you.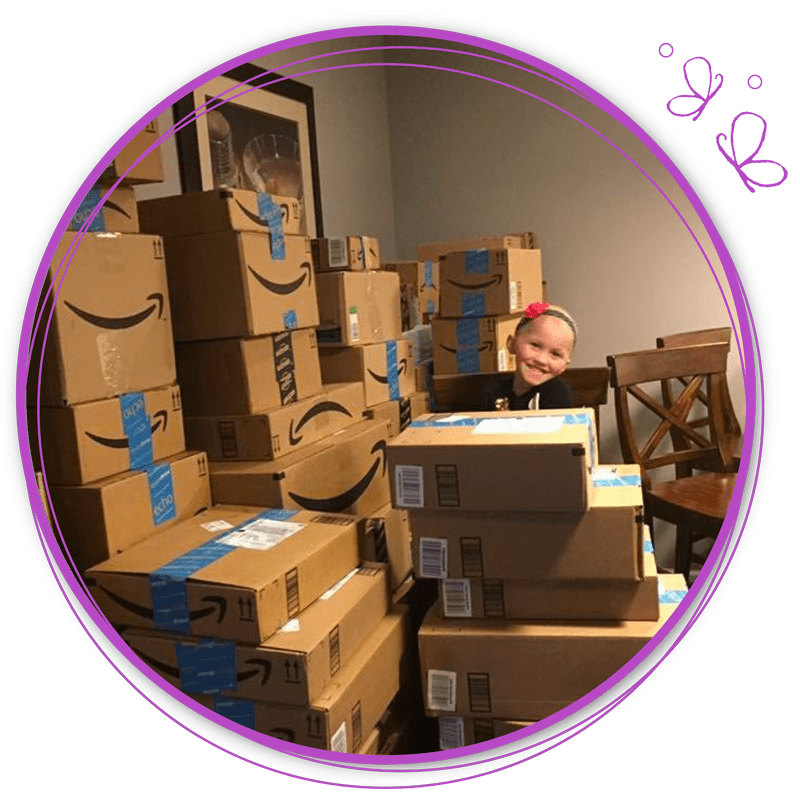 Donate a Toy (or 10)
Click here to donate a toy to the Sassy Massey Toy Drive and help spread Jillian's smile.
It's super easy to help spread a smile to a sick child. Choose any toy(s) from the link to the Amazon wish list and all toys will be shipped directly to our house/warehouse for our year round deliveries to hospitals.
Click Here to Donate Toys
Videos of Sassy Massey Toy Drive
We will be doing periodic interviews with some of the key people that have helped make the Sassy Massey Toy Drive an unbelievable success. Stay tuned as interviews are released every few days.
Toy Drive Interview #1 – The CEO 
3:15
In the first installment of the interview series, I sit down with our CEO and hear her plans for 2017.
Toy Drive Interview #2 – The Ladies That Make Kids Smile 365 Days a Year 
3:35
The team sits down with 2 of the ladies from the child life department at CHOP. They are the heroes 365 days a year that make the hospital a better place for kids.
Toy Drive Interview #4 – The Boys in Blue 
5:17
2 of the 3 officers that coordinated our police escort last year tell the team about their experience and what their hopes are for this year.